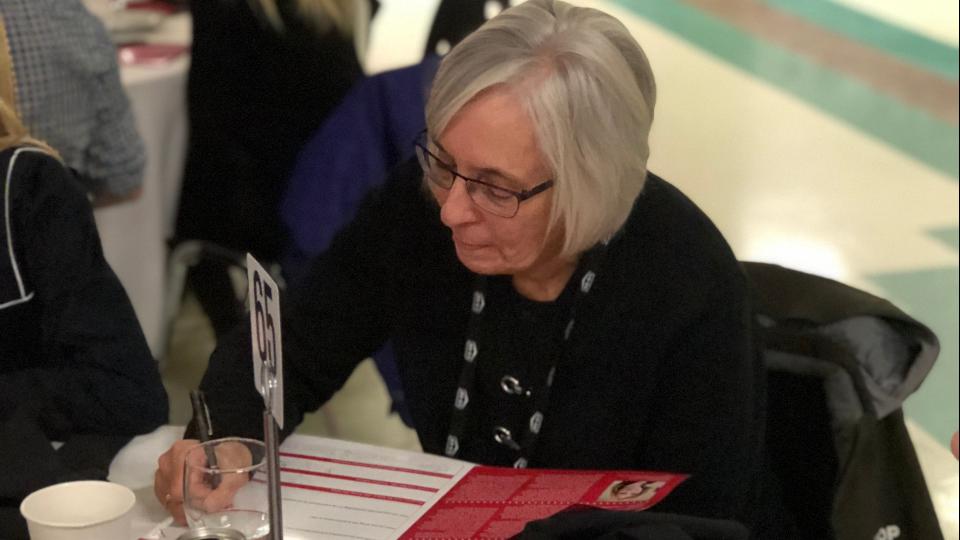 Brand Day 2018
December 1, 2018
At Heritage Co-op our team members are the biggest and best part of what we do and in November 2018, we joined forces with several other Co-op retails to host an event that would energize and inform each of our team members about the importance of the Co-op Brand, what it stands for, and the role our team members play in shaping our brand.
Brand Day 2018 was the first event of its kind for our Co-op. We were proud to team up with our friends at Valleyview, Boundary, Neepawa-Gladstone, Twin Valley, Strathclair and Hamiota Co-ops, to bring all of our team members together for a day of exciting, inspiring speakers.
Throughout the event, we heard from guest speakers on the importance of brand in the 21st century, and how we at Co-op can really stand apart. We heard about how we can enrich our members lives in big and small ways, and we shared amongst ourselves the ways that we are already doing this!
The energy felt from 1000 Co-op team members from Westman over 2 days of learning, energizing, and inspiration was phenomenal. This team event was like no other that our Co-op has done before. Nearly 1000 team members from the participating Co-ops attended Brand Day and came away with a better understanding of our brand, and what our brand looks like through the interactions team members have with customers and with each other. The energy brought by our grade-A speakers combined with these hundreds of Co-op team members learning about and experiencing the magic of Co-op's brand will stick with our team members for the foreseeable future!
We thank all of our team members for participating, and our neighbouring Co-ops for helping us put this event together. We thank our amazing guest speakers for bringing their passion to our team. And we thank our members for being the reason we strive to be better every day!