Community Fund Donates $5,000 to Douglas Climbing Wall
Actions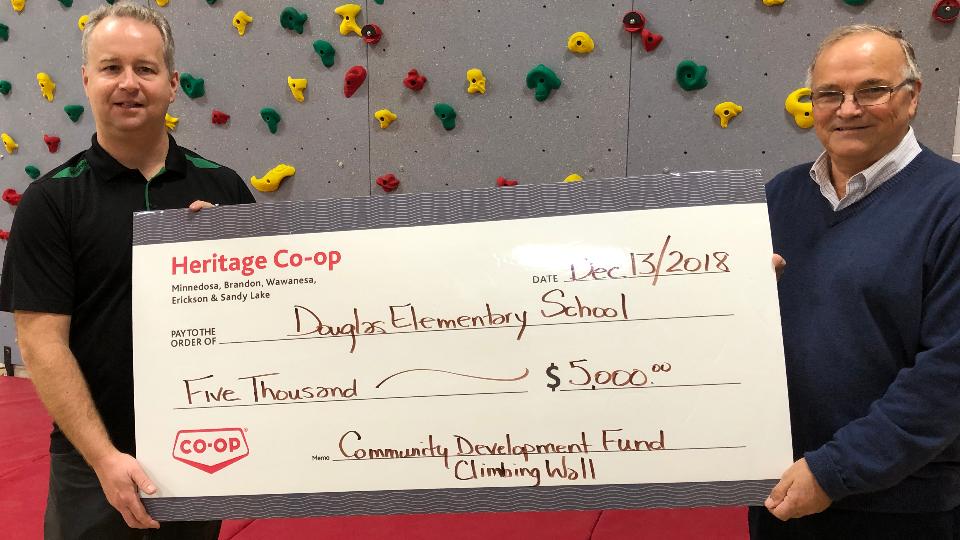 Community Fund Donates $5,000 to Douglas Climbing Wall
December 14, 2018
Heritage Co-op is pleased to announce a donation of $5,000 from the Community Development Fund to help the Douglas Elementary School purchase a mini-climbing wall for their gymnasium.
The climbing wall at Douglas Elementary School will support the school's physical education and heath goals, and help its students develop other cognitive and social skills.

"It's an exciting opportunity to contribute significantly to such a unique project that supports the health and wellness of youth in one of our communities," said Heritage Co-op Board President, Ken Jenner. "Douglas is a small community, where we are proud to be one of few local businesses able to support projects like this."
The Community Development Fund, administered by the Board of Directors, supports substantial community projects that will have a lasting impact on the valued members in our communities.