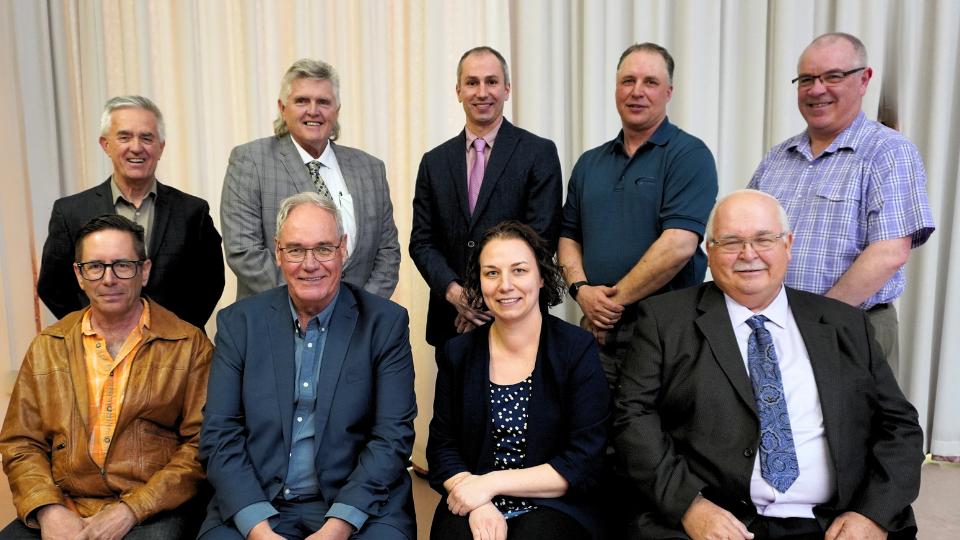 Recap: 94th AGM
April 27, 2023
Heritage Co-op was happy to welcome 81 voting Members to our 94th Annual General Meeting, hosted on the evening of April 26, 2023 at the Minnedosa Community Conference Centre.
Highlights
An equity allocation of $7.4 million will be made to Members
From this, a Members will receive a cash repayment totaling $3.7 million this summer
General Manager Dennis Laing reviewed major projects from 2022 including the Western Nations Gas Bar opening (strategic partnership), Sandy Lake Food Store exterior upgrades and Erickson Gas Bar signage and pump upgrade
The growth in Heritage Co-op in total sales and savings experienced in the last 9 years is more than the totals achieved in our first 85 years of business


Board Elections
Four positions on the Board were elected at the meeting, three 3-year terms and one 2-year term. The successful candidates for three year terms were Allison Noto, Randy Brown, and Ian Gerrard; Keith Murray was welcomed as the newest Director in the 2-year term position.
The annual reorganizational meeting of the Board was held following the AGM. Ian Gerrard was elected President, Allison Noto was elected Vice President and Eric Bjornson was elected Secretary.
Thank you to everyone who joined us, we are proud to be able to work for our Membership.