Community Fund Donates to Squirrel Hills Trail Expansion
Actions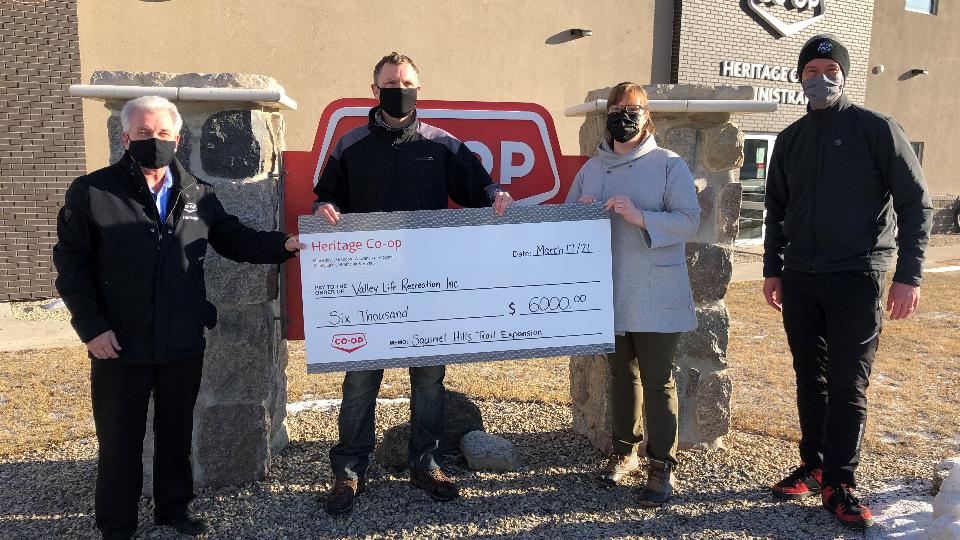 Community Fund Donates to Squirrel Hills Trail Expansion
March 26, 2021
Heritage Co-op is pleased to announce a donation of $6,000 from the Community Development Fund to Valley Life Recreation Inc. for the Squirrel Hills Trail Expansion project. This donation will allow for the completion of conceptual plans for the project which aims to expand the Squirrel Hills trail network into a world class year round multi-use trail system.
"Heritage Co-op is proud to be able to support worthwhile community projects like this through our Community Fund. Building sustainable communities is a foundational piece of our business model that helps us to make a difference in members' lives" said Lorne Zacharias, General Manager of Heritage Co-op.
The Community Development Fund, administered by the Board of Directors, supports substantial community projects that will have a lasting impact on the valued members in our communities.