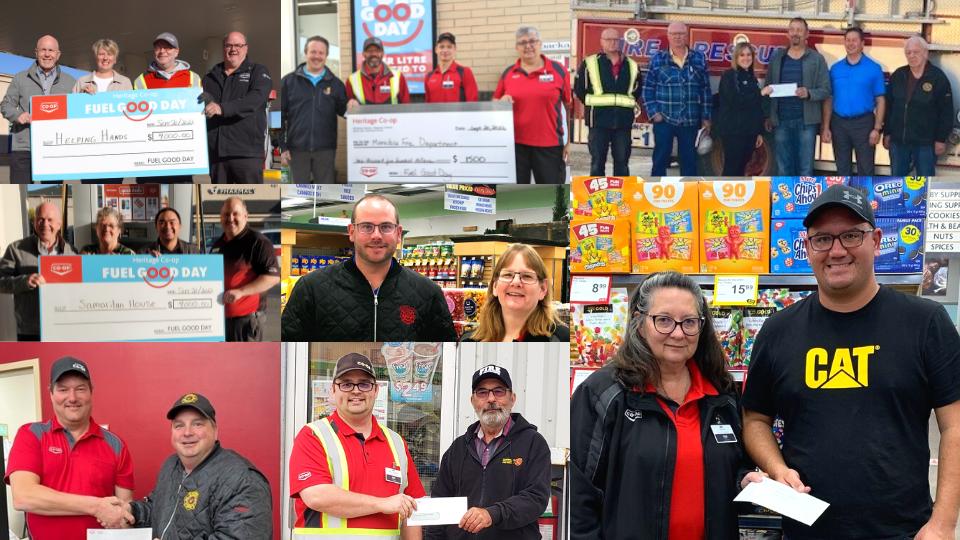 Fuel Good Day 2022
August 20, 2022
Co-op members and customers recently pumped up the community.
Thanks to your support, Co-op has donated $12,500 to Brandon Food Banks and rural Fire Departments as part of Fuel Good Day on Sept. 20, 2022. During the day, 10 cents from every litre of gasoline and diesel and $1 from every Co-operative Coffee or Big Cool you purchased at Heritage Co-op Gas Bars were donated to the organization.
"As a locally owned and operated business, we're proud to give back and get behind local initiatives that are working to address the needs of our community," said Dennis Laing, General Manager of Heritage Co-op.
"Thank you to our Members and Guests for the support you've shown during Fuel Good Day. It's amazing to see what we can accomplish when we all work together."
This year the total donation will be split between Helping Hands and Samaritan House Food Banks in Brandon and Fire Departments serving our communities (Minnedosa, Wawanesa, Erickson, Sandy Lake, Rivers and Strathclair).
This year, Co-op locations across Western Canada donated over $650,000 from Fuel Good Day, with over $3.65 million donated to local charities and non-profit organizations since 2017.