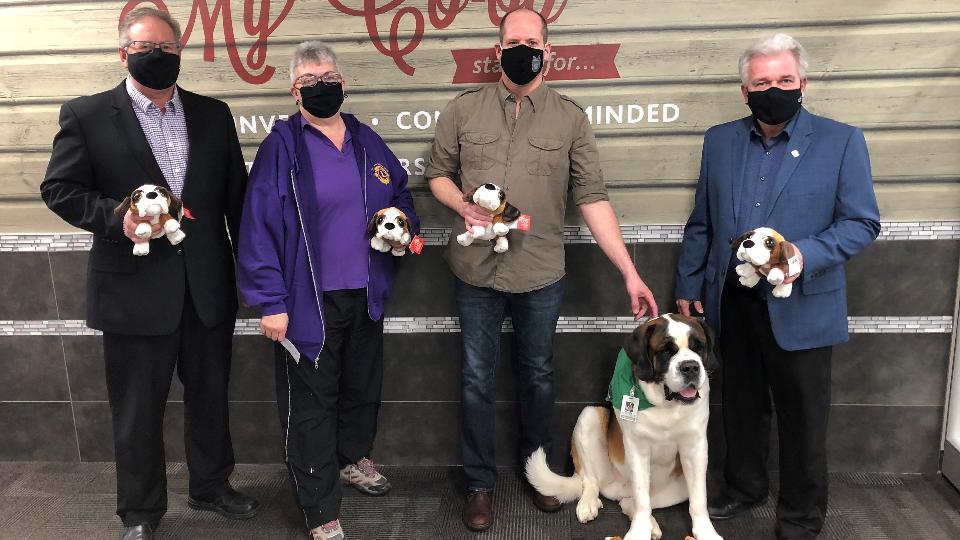 Gifts From Grizzly
March 30, 2021
Gifts from Grizzly
We are proud to share that we have partnered up with Grizzly and Mark Saler, along with the Minnedosa Lion's Club and Neepawa-Gladstone Co-op to donate 200 stuffed St. Bernard puppies to local hospitals in Brandon, Minnedosa and Neepawa.
Grizzly is a licensed therapy dog who has spent time volunteering each week for the past 6 years visiting patients in hospitals and care homes with his owner Mark. He has become a familiar friend to many people, and always brings smiles to the faces of those he meets. Due to the current Covid-19 restrictions, Grizzly has temporarily been unable to visit patients, so these stuffies will be given to children in hospital as a reminder of Grizzly until he can volunteer in person again.
We are happy to be able to support this inititaive and all of the great work that Grizzly and Mark do.